Kitchen Revisit, Car Continued, etc
---
This week, Brady took a break from working on new rooms to revisit and make minor corrections to the models he's done so far. In total, he's finished 17 of 35 rooms so far, and we're just reworking them a bit to finalize them and cross of the list before we hit the last half.


David has been working on a revisit of the kitchen. The last version we had was 900k polygons; David's reduced it down to 50k, so it'll run much better without losing any noticeable detail. Here's an in progress look at it - still needs some textures updated. I just threw lighting in, so that's just temporary. Overall, it's looking good thus far!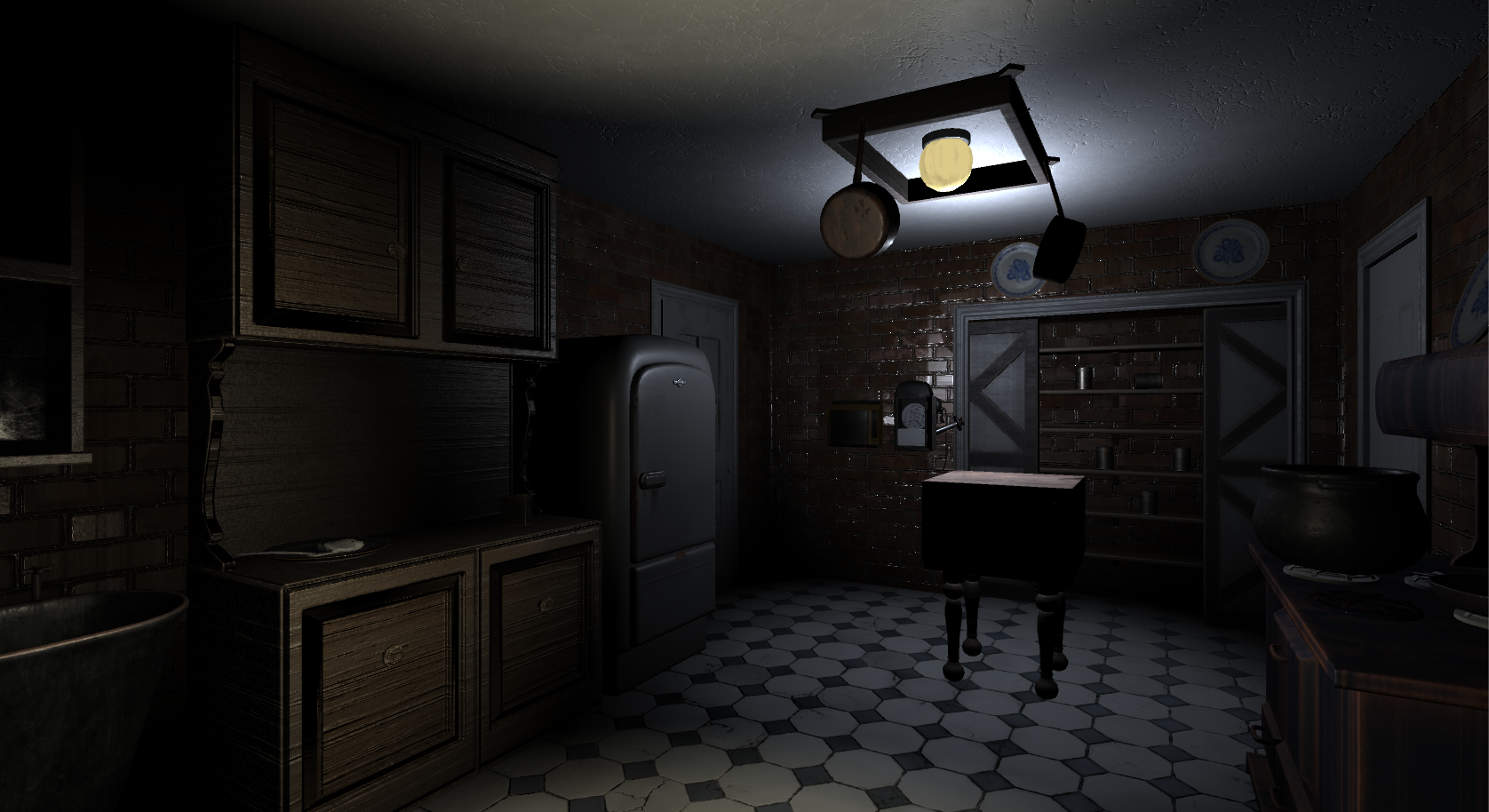 Chris (our composer) is reworking some audio for our first 'official' trailer. We're going to try and do an official game announcement within the next few weeks. I'm pretty excited about it; we're collecting videos now to mesh with the audio. Still very rough, but looking good thus far.
Dave Senter has been working on the car model. It's a bit annoying because it's a closeup view so I've been a bit nitpicky with the details. It's looking good tho.

Matt and Peder are working through editing and adding different audio clues and taunts into the game. We're expecting to record some more with Hunter, the character who plays Tad, within a couple weeks.

Comments
Log in with itch.io to leave a comment.
maybe it will be a little GRATING
Where does the door lead to?
Our lips are sealed till Halloween, but it does lead somewhere ;)