Updates to the Gallery, the Asylum Hall, Kickstarter Backer Rewards, etc
---
Been a busy couple weeks!
We demo'd the game at Midwest Gaming Classic. Got some great feedback, people loved seeing the game, and we got some firsthand view of where people tend to get stuck and found some areas we could improve playability.

Once again, we had some issues with stuttering video on one of the PCs. Fortunately, we found a pretty quick solution that's solved the problem. Did cause a bit of panic on our end tho! Getting the video to play correctly has been a big chore, and we thought we'd have to go back to the drawing board again. Fortunately, all's good tho :)
We're adding SFX to the puzzles and various scenes, and adding animations and extra flair to different rooms. Our goal is to "finalize" 2-3 rooms a week, with all the bells and whistles, collectibles, backer reward items, etc included. One example is the Asylum Hallways. We decided to swap out the paintings on the wall with some others. This will be the backdrop for some intro scenes, so it was urgent to button this one up: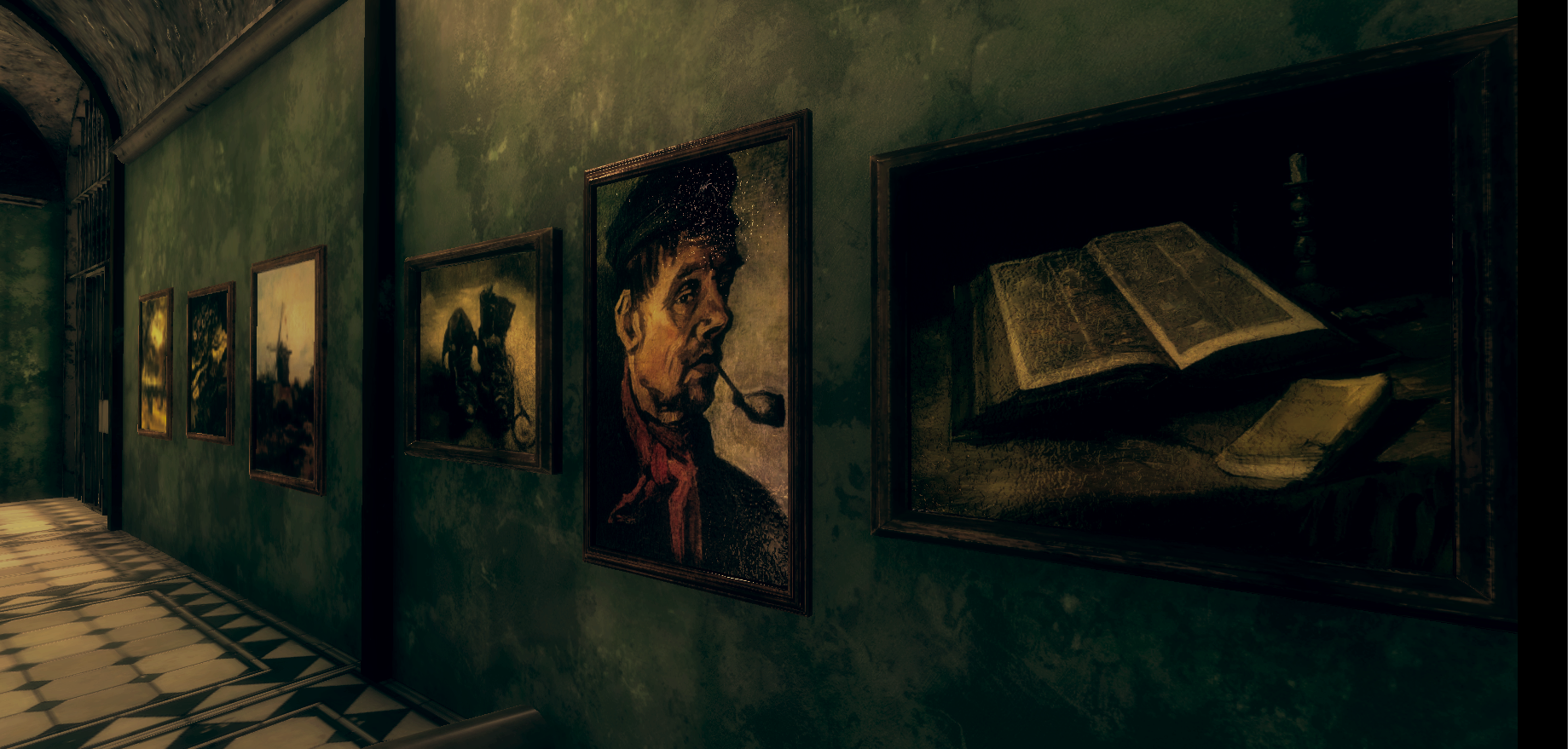 We're finishing up the Gallery as well, and are ready to add it to the build. A new design on the puzzle, finishing some plaques to indicate the backers' names, and finishing up some final animations, and it's good to go.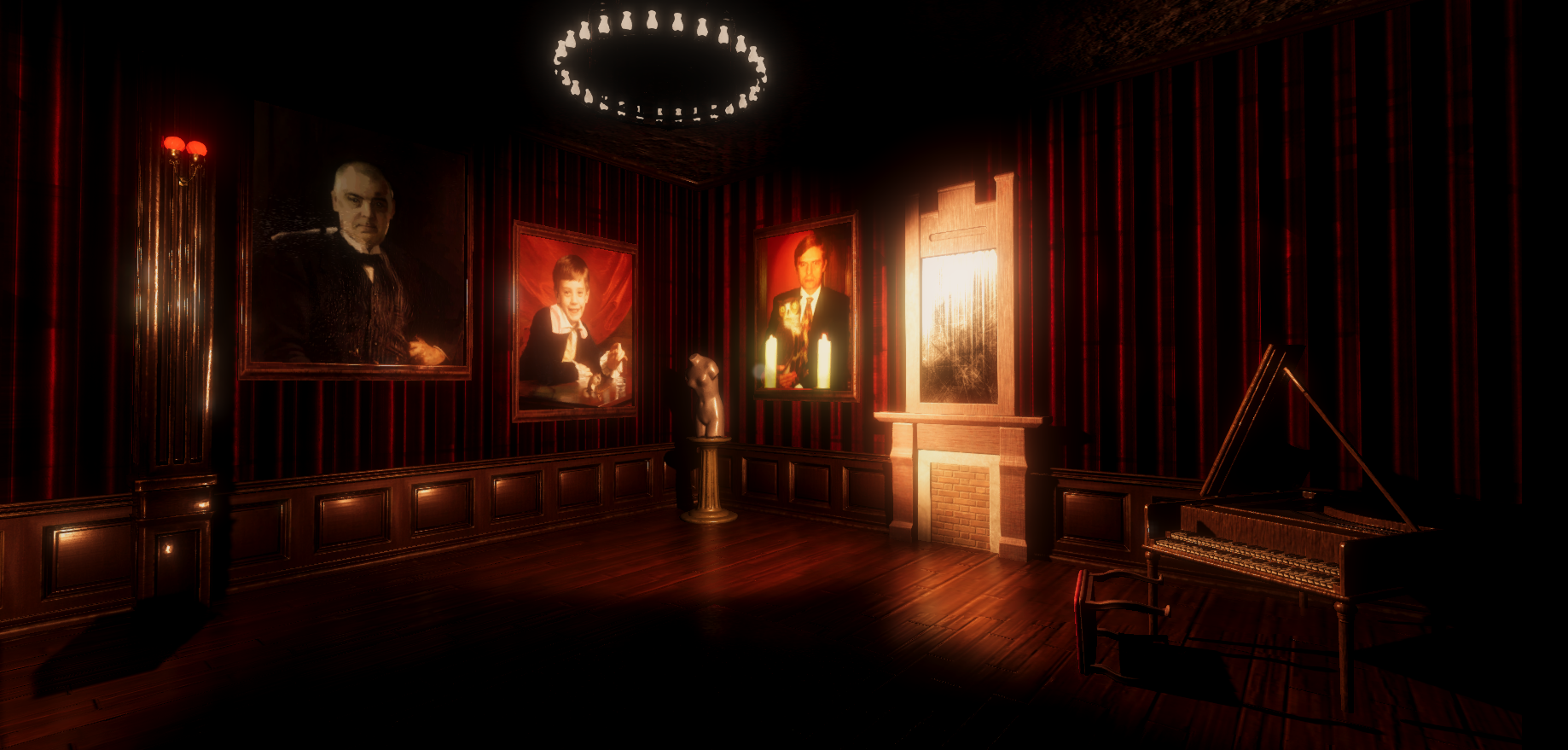 We've been having some issues with our Queens puzzle, a throwback to the 7th Guest's classic 8 queens puzzle. We had a similar puzzle design, but we found that people couldn't quite follow it, and even worse, people could solve it without understanding what they were doing. So, back to the drawing board, we've improved the design, and it's a lot more intuitive, will be appropriately difficult, and will be much more fun to play.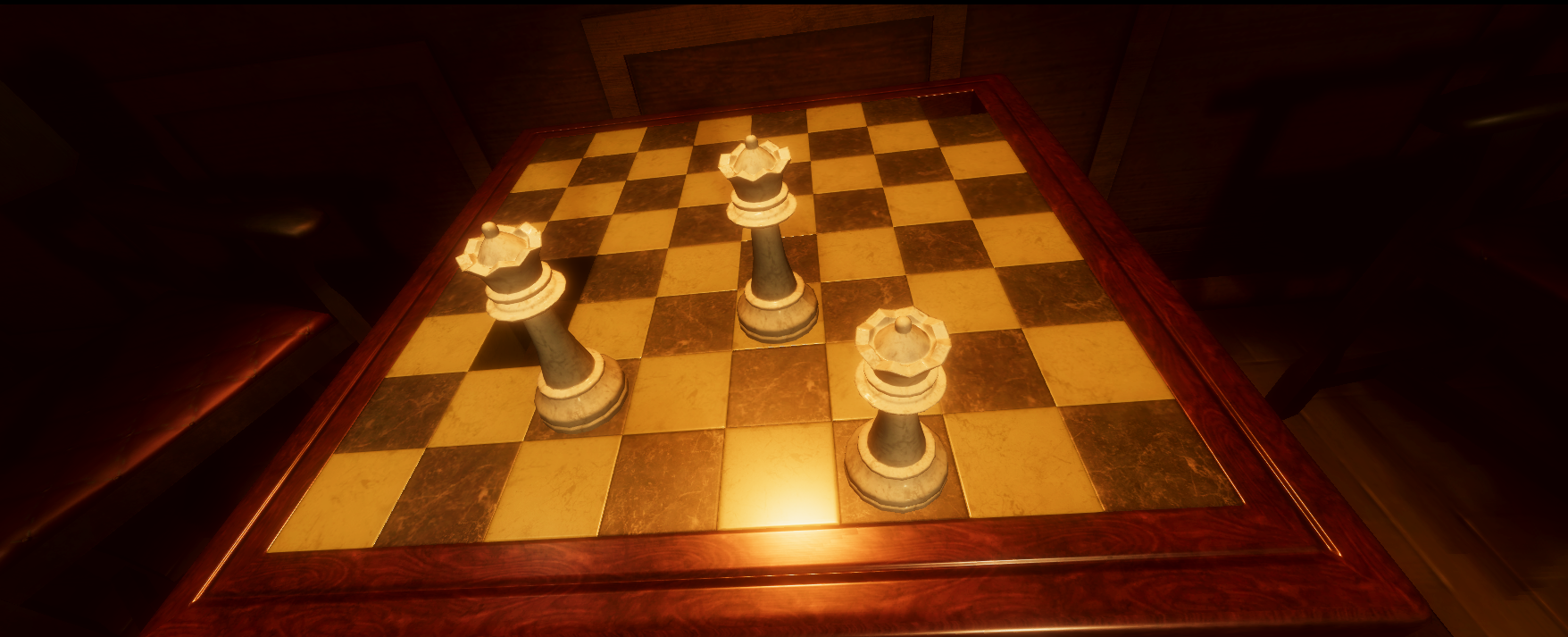 During the Kickstarter, we added some rewards for backers at a certain level, where they could add their names to a plaque 'somewhere' in the game. It was a bit of a vague design, and we thought we'd improve on the idea. What we're doing now is making the names collectible within the game. Here's Nurse Vollmer's diploma, which includes the 'signature' of one of our backers at bottom. In the game, the player will hunt and find all of these names to earn a bonus achievement in the game. We think it's a lot better than a simple plaque, and honors the backers in a much better way.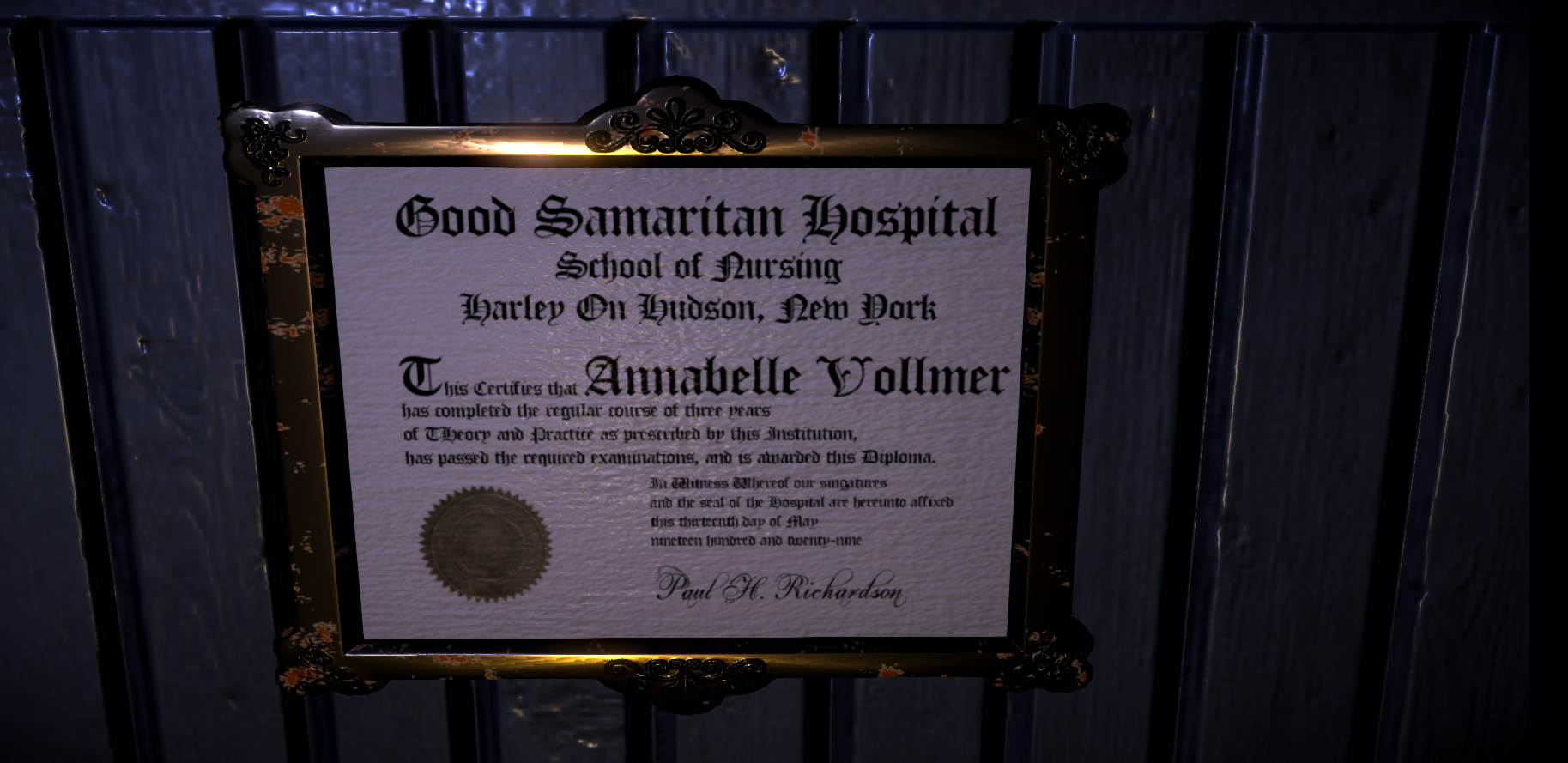 As always, thanks for following us, we'll talk to you soon!

Comments
Log in with itch.io to leave a comment.
Hi just bought a preorder of the game, is there a release date yet? Thanks
What is the most recent planned release date?