Gallery mesh is finished!
---
This week, David's finished the 3d model of the gallery; we'll be sending off for texturing and lighting soon!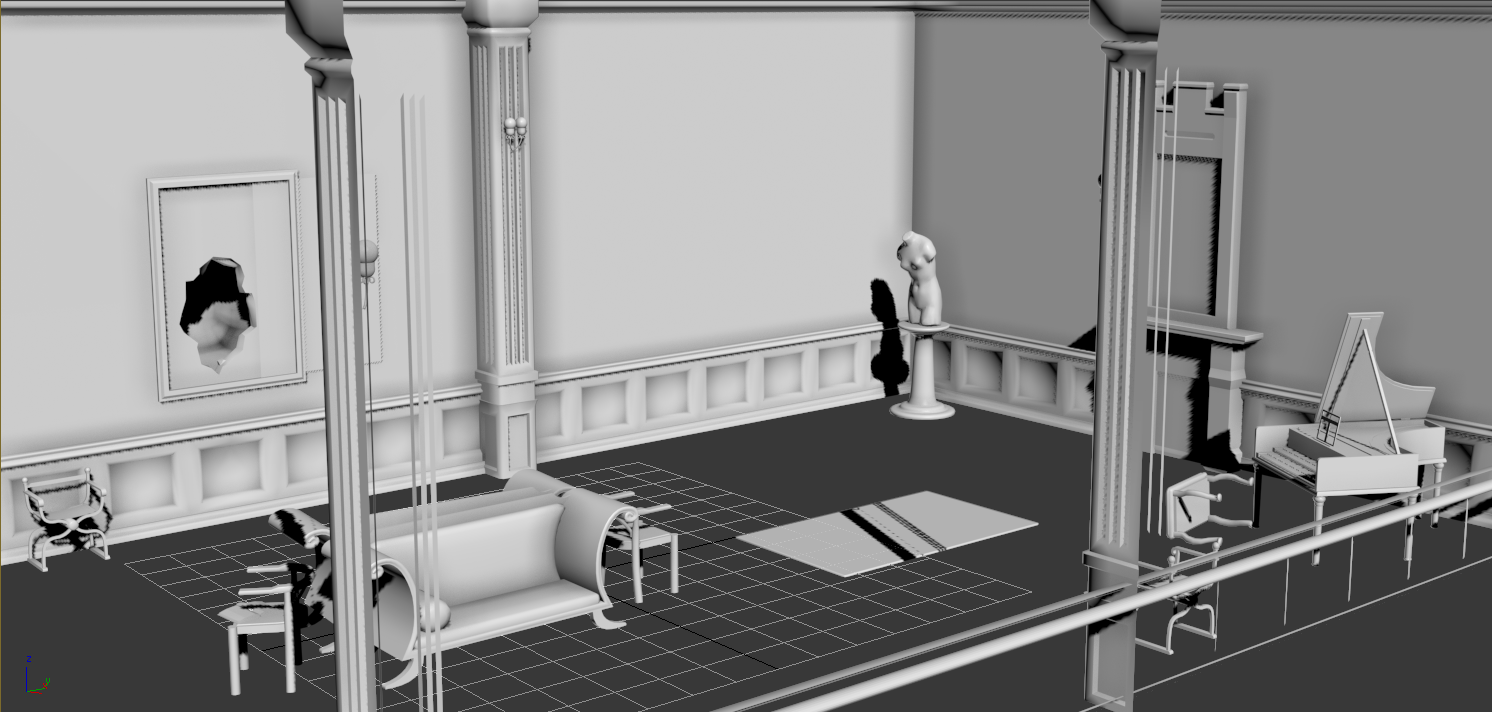 James B is working on the texturing and lighting for the asylum hallways and Tad's asylum cell before he finishes Dr. Richmond's office.

Matt's been programming the sound and hint/taunt system for puzzles.

James is now working on updating the website.