Wonderworld Office is looking great! Take a look!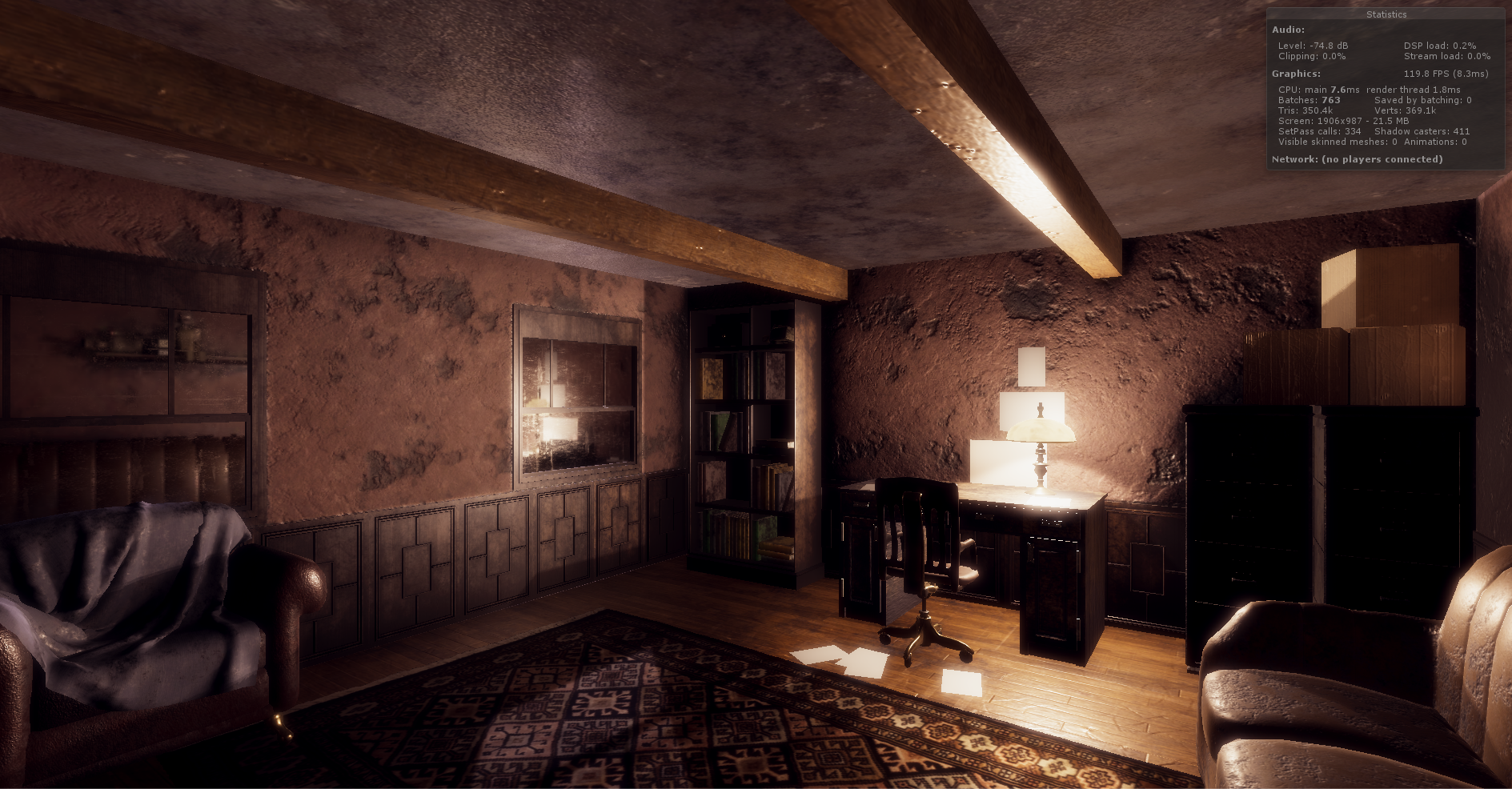 Brady has been hard art work on WonderWorld, Stauf's old toy store!
David has been working on the foyer and upstairs hallways. He reduced the poly count from over 800k to 219k - quite a jump that should make the game run a lot faster and more efficiently.
It's been a tough week, I'd asked a friend to model the Knox room months ago, and wasn't happy with the results. Unfortunately that's caused a rift, mostly because our original requirements we're too vague, just a friendly ' Hey, wanna work on this?' 'Sure.'
Learning the error of my ways and trying to navigate how to get the work done properly without losing a friendship has been a challenge. It all hit a head this week. Hopefully we can get it sorted out.
Our current workflow for 3d art is to have David optimize the models and Brady do the texturing and lighting. So far it's working really well and everything looks great and runs smoothly.
On the downside, every scene will need updated with the new models for a consistent look through the entire game. Kind of a chore, but worth the effort for sure.
I think the site is back up to 100%. If anyone notices any issues, please let us know on Facebook!
Thanks everyone, and happy holidays!